When people walked into Btekhnay's municipal building on June 13th 2022, some exclaimed: "Oh my God, I think I'm in the wrong place!" A 2.5-meter tall pile of garbage was waiting for them by the door, representing a quarter of the volume of trash produced by the 2000-person village each day. "No, no, you came to the right place," would insist Mira Homeidan and the rest of the team, Dr. Jamal Aboul Hosn, Nibal Fahed Hatoum, Hamad Aboul Hosn, Joumana Mahmoud Aboul Hosn, Sanaa Afif, Sanaa Sayour Aboul Hosn, and Majida Aboul Hosn and volunteers Salim Aboul Hosn, Jad Aboul Hosn, Hatem Aboul Hosn, and Bahaa Aboul Hosn. Here was an image of how much trash the community produces collectively, to everyone's bewilderment.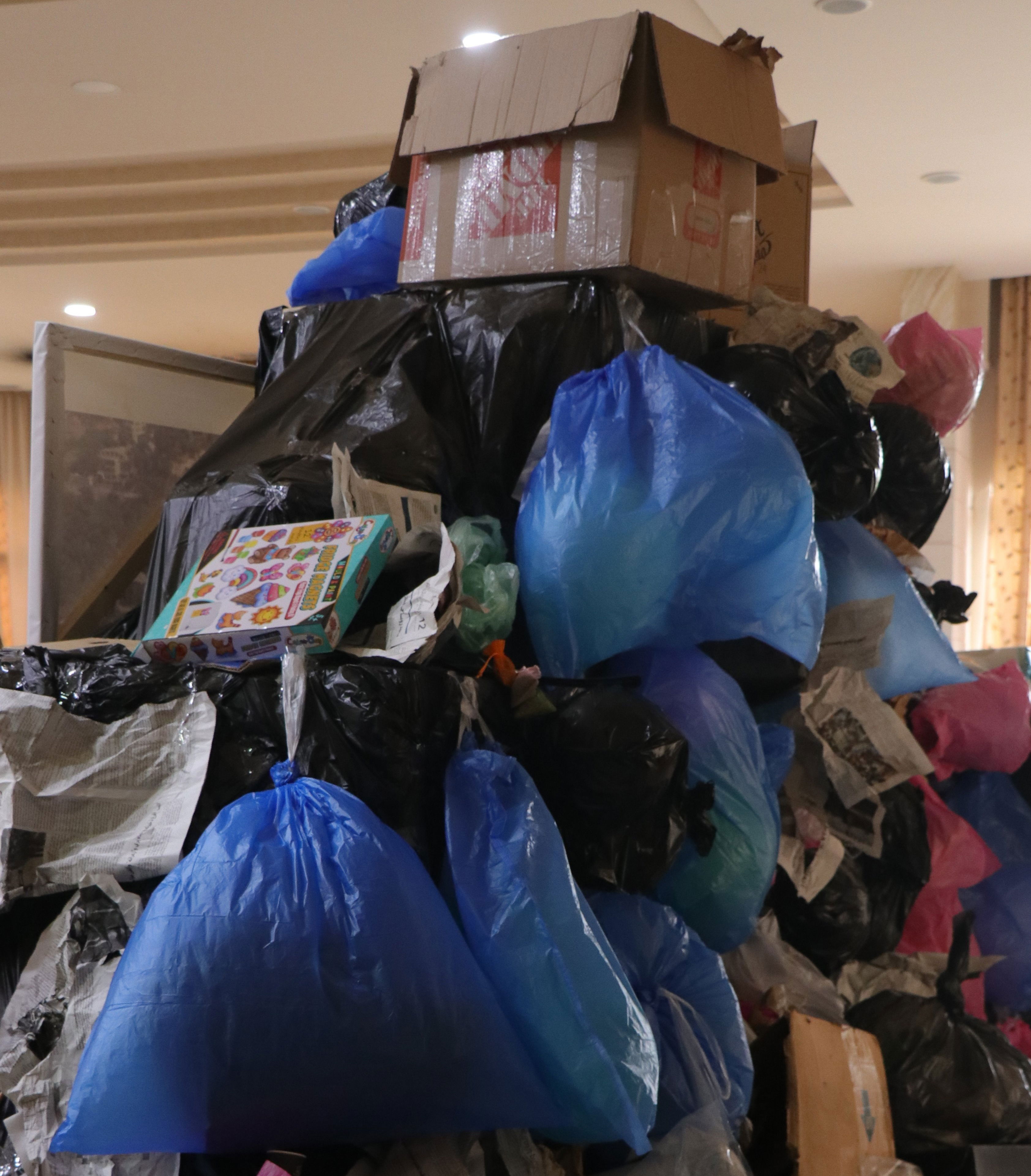 Nestled within a snobar pine forest, Btekhnay has long struggled with haphazard trash collection, littering, and piling up of garbage on the streets, worsened by recent fuel shortages. Last summer, a group of concerned citizens—made up of hikers, yogis, environmentalists, and good friends—came together and opted to collaborate with Environment Academy to craft a new solution to their trash issue. Their municipality had attempted a recycling program 4 years prior, which did not pan out due to logistical problems, and people often organized trash pickup days, but this was not solving the root problem. "We wanted to do something about it," said Mira, "but there was never the enthusiasm or there was always 'next year we'll do it.'" Joining Environment Academy and teaming up with Dr. Majdi Abou Najem, Associate Professor of Soil Biophysics at UC DAVIS provided a first push. The team started by monitoring and interacting with people working in three surrounding villages (such as Btebyet) who are leading recycling programs, in order to find solutions to every problem these communities currently face.
They then turned to their own village to create a homegrown plan. In Btekhnay, most inhabitants own plots of land in the forest where they cultivate crops or organize barbecues; many understand the forest ecosystem intimately and enjoy foraging for wild herbs; and people use a large clearing in the forest to host kids' birthday parties, have gatherings, and do sports together. "It's part of our lives, of our weekly lives or daily lives, the forest," said Mira. Supported by this connection to place, the team decided to design a village-wide recycling program to keep the streets and forest free of waste.

The team split the village into zones which are assigned to different team members. "We're building a personal relationship with that zone," explained Mira, "to ease the communications." They felt that if every person in the village had a familiar contact point they could come to with concerns, people would feel less stressed or embarrassed if issues emerged. They also considered place-specific logistical details such as the fact that since many people go to Beirut for the week or travel, they would need garbage bins outside rather than inside households, to avoid odors during the week before collection. And the team decided to work with Raja Abi Saab as their waste collector, because he is part of their community. "We can be a full system together," said Mira, "we don't need to count on the government or anyone, and this is the importance of doing it with Raja."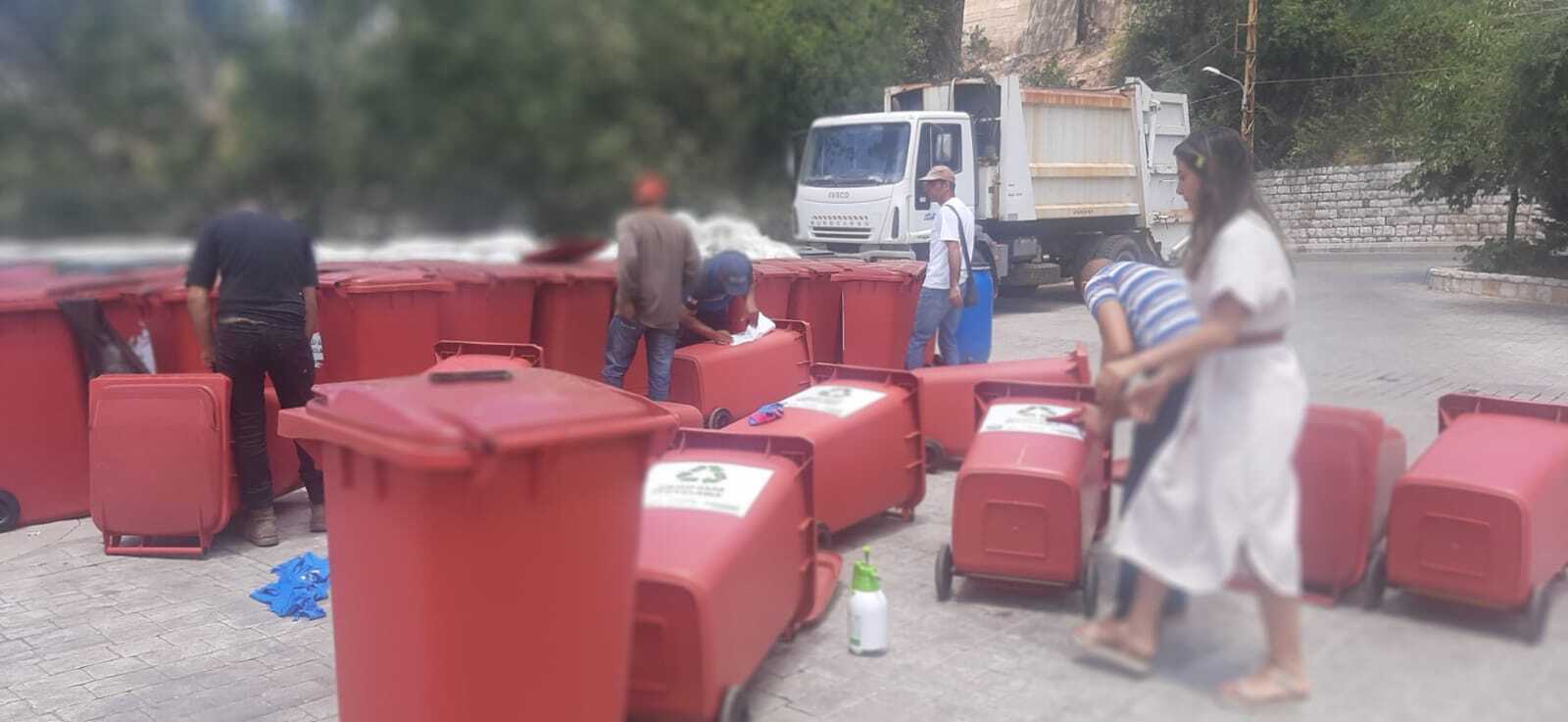 Because the topic of waste management does not always excite most people, the team decided to build that excitement themselves before launching their initiative. Besides the visual shock factor from the pile of trash—which instigated discussions about trash production on small and large scales—the team also made a powerful video which involved the community as actors, used word play and humor, and provided information about sorting. Salim Aboul Hosn built games from recycled materials to show that waste can be an opportunity (which were so well-liked that the Btekhnay school is using them and another village has asked to borrow them). The team also made a small museum where they, for example, placed a tin can next to 6 crushed cans to illustrate how reducing waste volume can make a big difference. "The purpose of the launch, of such a big launch, was to get people hyped up about it," said Mira. "And that's what happened, people got really excited and said 'I can't wait, when are you starting?'"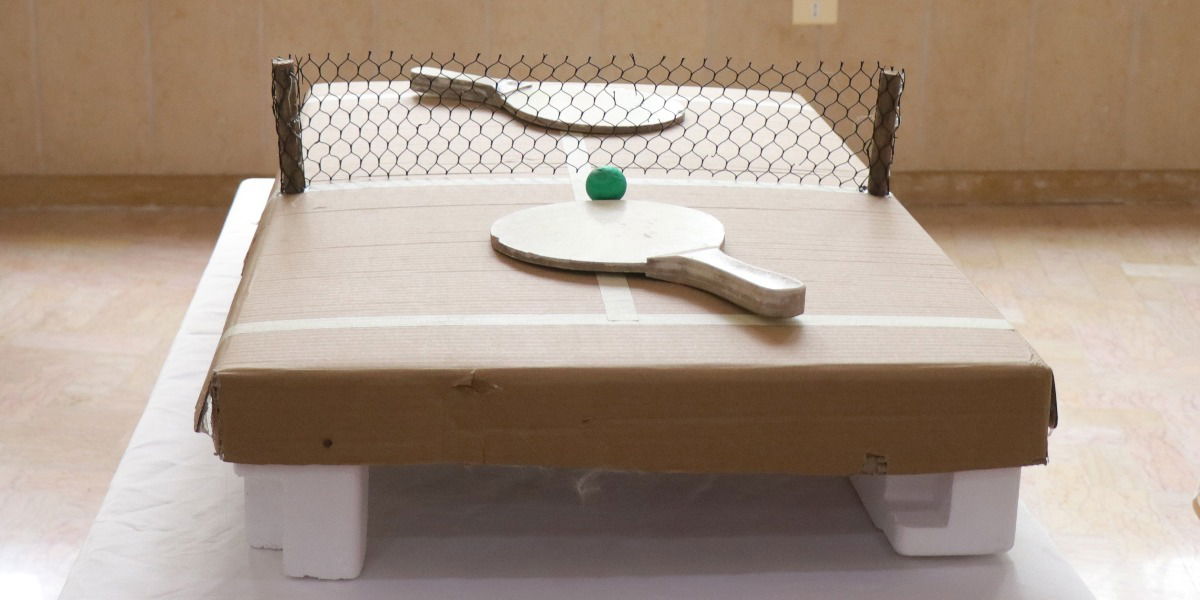 Congratulations to the Btekhnay team and community, who have not only distributed 115 reject bins, 115 recyclable bins, and 50 compost bins and excited their community about sorting, but are continuing to explore creative ways to talk about waste (now working on an art exhibition from recycled materials involving artists from the area!)
Allegra B.