Reimagining Waste in Btebyet
Sally Souweid's 200-person village of Btebyet in the valley of Hammana, Mount Lebanon is a picturesque natural sight, with its evergreen pine trees and panoramic views of green canopy dotted with red-tile roofs. "Nature is part of our everyday life and our economic system here," said Souweid, describing the sound of the river. But for as long as she can remember, while leaving and entering Btebyet every day during her commute, Souweid cringed at a foul smell emanating from the nearby river, where garbage from Btebyet's 50 households accumulates in an open dump. In addition to tarnishing the mountain air with the stench of decay, the dumping has contaminated surface and groundwater and increased vectors for bacteria and disease.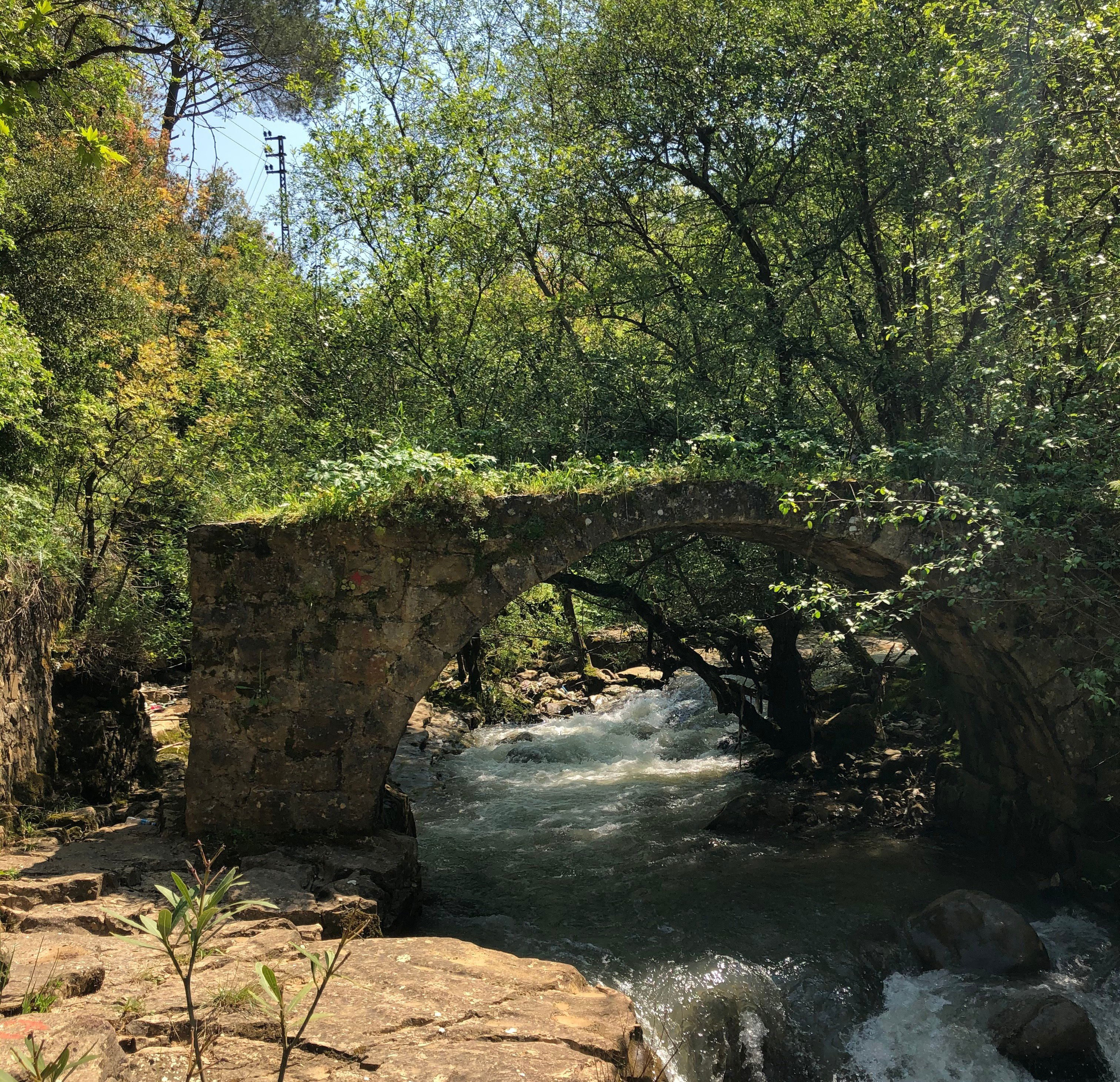 Similar issues plague many other villages located on the same watershed, and have, over the course of a century, turned the healthy Beirut River into a toxic waterway with a reputation so unsavory it is nicknamed the "River of Death." The Lebanese government's ineffective waste management–made world famous by the "You Stink" protests in 2015–leaves many municipalities without any support, and is irregular with providing necessary funds and technical support for municipalities. Some communities are subscribed to waste collection service providers, but collection is increasingly unreliable and subscriptions are priced based on village size, not waste volume, which disincentivizes sorting and waste reduction. Communities not subscribed to these expensive services must fend for themselves when it comes to waste. Here, open dumping is the cheapest and often the only solution.
Over the years, many initiatives have tried and failed to address the garbage problem in Btebyet. One of them involved building a wall near the open dump area to prevent people from disposing of their trash by the river; this was eventually circumvented due to a lack of waste disposal alternatives. "They didn't work well in the long-term and they didn't completely solve the problem from its root causes," says Souweid about past initiatives.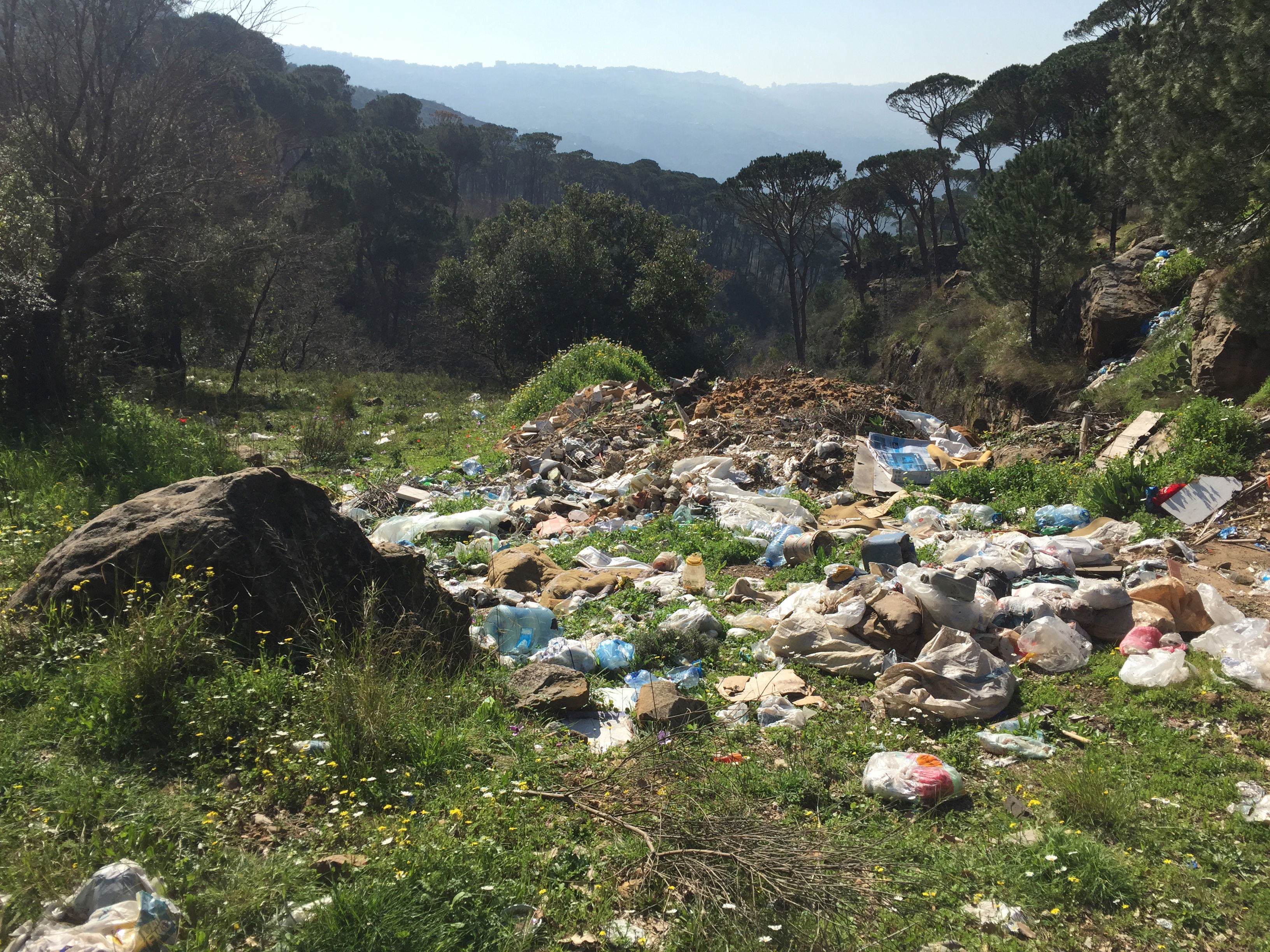 In 2019, Sally Souweid, her mother Soraya Souweid, and Nizar Souweid answered Environment Academy's open call, wanting to put an end to their village's garbage issue once and for all. In Lebanon as around the world, women are most often the principal caretakers of the home and of family health and nutrition, which often translates to higher awareness about environmental health threats. In Btebyet's case, women conducted data collection about daily garbage production; primarily women attended the awareness session; women taught their families how to sort waste; today it is mainly women who make up the Whatsapp group which communicates the schedule of recyclable collection. The entire community joined in with men and youth supporting logistics of waste collection, transportation, and fabrication of compost bins.
The team's solution revolved around three pillars: composting, recycling, and treating refuse. Composting reduces 50-60% of the waste stream and recycling reduces 10-20% of the waste stream. After these workshops they established a system to dispose of refuse in the manner that causes the least harm, collected by the neighboring village of Btekhnay every 3-4 weeks. The open dump was then closed once and for all, with help from the head of the Union of Municipalities who sent a bobcat and a volunteer cleaning crew. "It shows that good waste management takes a really good operation and doesn't have to be very expensive," comments EA co-founder Sammy Kayed.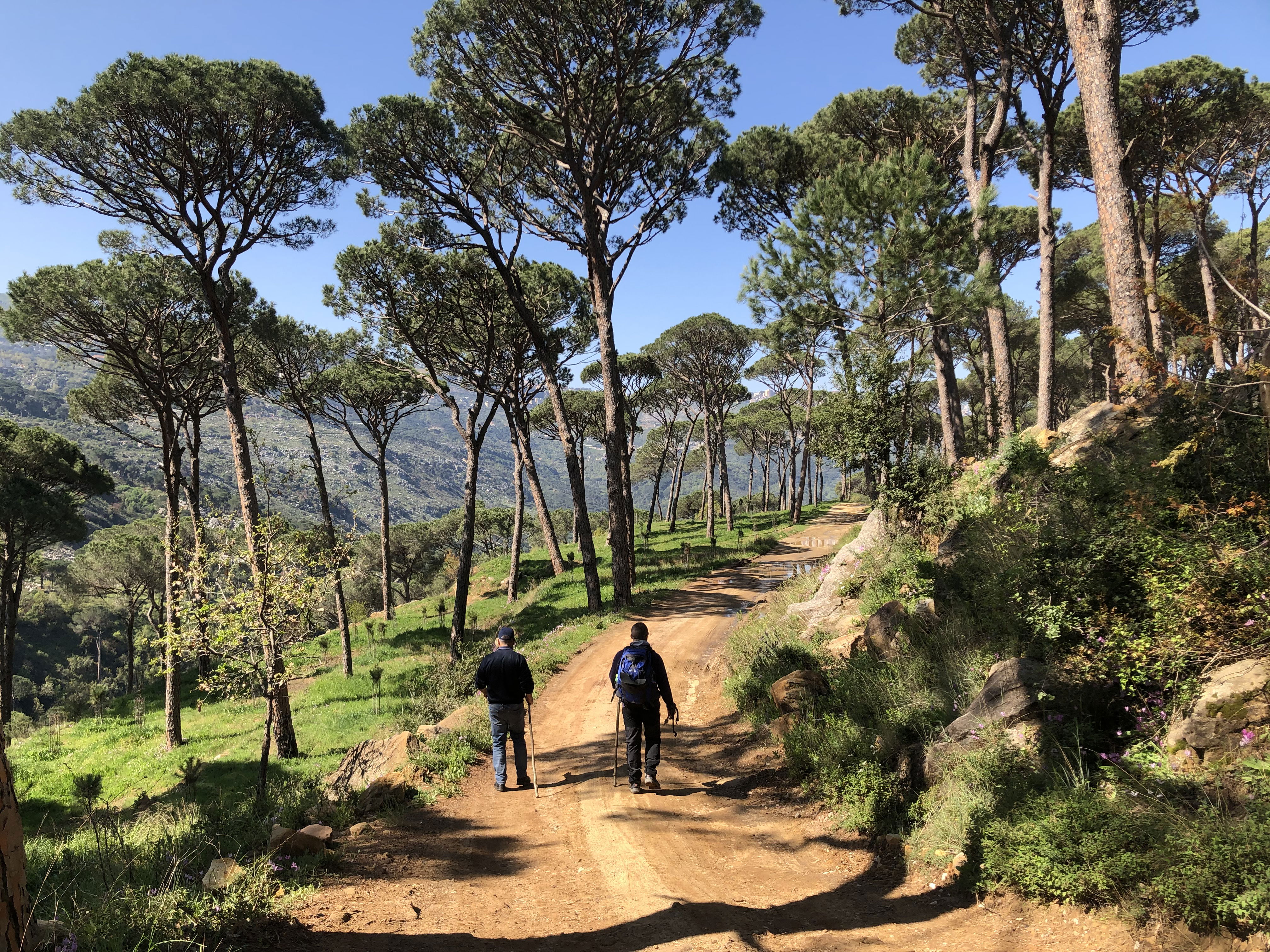 Btebyet's solution is entirely community-run and community-funded, with each household contributing a small amount of money (less than a dollar per month) to covering the collection of recycles and refuse. Households have led the charge in making "sorting" the new normal in Btebyet, and Souweid noticed that this initiative has created momentum around local initiatives. A team of citizens, for instance, is fixing up the decaying town hall building and adding new cladding to the outside. "It's very beautiful, we motivated people to work on other aspects in the village," she said. "In the situation where you don't have government," says Sammy Kayed, "collective action can really help in alleviating these issues, in finding solutions, in making sure they're implemented and operated correctly."
Btebyet has permanently closed their open dump, but in the absence of effective environmental governance, the river's fate will hinge on dozens of stakeholders coordinating their efforts. To this end, the small village of Btebyet has caused a remarkable ripple effect in the region. Four nearby villages in the Beirut river watershed—Btekhnay, Bedghan, Abadiyeh and Baalechmay—applied and were accepted into EA's second cycle to develop their own waste management programs.
Souweid is delighted: "Wherever we go in the region, they show support and say 'we know what you're doing in Btebyet and we're trying to do something similar' or 'we had an initiative in the village that didn't work, but now we're trying to relaunch it because you motivated us.' We've come across this scenario very often so we're very happy about it."
Dr. Najat Saliba, co-founder of EA, notes that this movement is occurring because representatives from other villages attended thorough presentations in Btebyet, and because Btekhnay was impressed by Btebyet's consistency after checking their refuse multiple times. "The ripple effect did not just come because people in one village started to recycle," she says. "We were tested a couple times to see if our approach was good, and this is how they believed in EA's process."
Anthropologist Sophia Stamopoulos-Robbins, who wrote about the politics of waste in Palestine's West Bank, notes: "where infrastructures function to make wastes disappear, people need not think much about waste." In other words, people's experience of waste hinges on the state's success or failure in managing it. Similarly, research architect Fadi Mansour proposes that "as the flow of industrial cycles is interrupted, or breaks, the seemingly distinct spheres of production, distribution, consumption, and disposal of waste emerge in a single space." Lebanon is the prime example: when the mechanism to hide waste from our eyes stops working, trash is no longer sent far away but sits in the same place where it is generated. The existence of excessive waste is a problem everywhere, these scholars highlight, but is just better concealed by certain governments. In the absence of government, people are confronted with their waste production in a visceral manner, no longer able to work with external forces who seemingly solve the problem. Because they had no choice, the people of Btebyet confronted their waste production head on. The team pulled decision-makers into the folds of their vision and reinvented their waste management in a country where centralized waste management is unreliable.
Allegra B.
Sources:
Human Rights Watch, As If You're Inhaling Your Death, "The Health Risks of Burning Waste in Lebanon" (2017)
Sophia Stamatopoulou-Robbins,Waste Siege: The Life of Infrastructure in Palestine, Stanford University Press (2019)
Fadi Mansour, "From Trash Dump to Dreamland: An Entangled History of Toxicity and Capital," Jadaliyya https://www.jadaliyya.com/Details/38158 (2018)